Tequila Rose makes a welcome addition to any home bar. Packaged in a tall, dark, elegantly designed bottle, the classic drink looks pretty alluring. Tequila Rose helps create delicious memories and adds to the thrill of a shared experience when enjoyed with friends.
Tequila Rose is a tequila-based cream liqueur from Mexico that's best served neat as a chilled shot. The cream liquor comprises a blend of tequila and strawberry cream liqueur. You can add Tequila Rose to cocktails, adult milkshakes, coffee, cocoa, or mix it in a cake for a slight strawberry kick.
In this article, I'll teach you all about Tequila Rose and how to use it. Read on to discover more about this fantastic drink.
What's in a Tequila Rose?
Tequila Rose is a pink strawberry cream liqueur containing a blend of tequila, cream, sugar, and flavoring. The drink's alcoholic content is 15% by volume (ABV), but the predominant flavors are strawberry and cream, making the drink taste like a strawberry milkshake.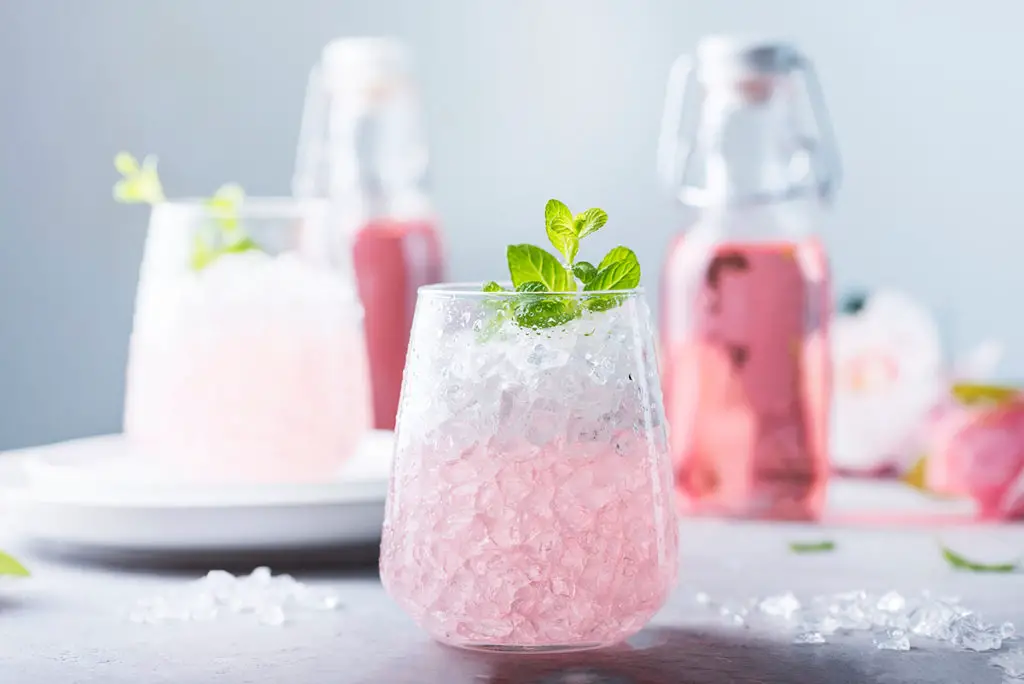 Shaker & Spoon - We bring the bar to you! It's the perfect home happy hour🍸→ Get Your Drink Box
A Tequila Rose starts as a Blanco tequila. It's then placed in red wine oak casks, where it undergoes aging for a short while. The maturation also lends the tequila a chance to take in the hue and flavor of the wine-soaked barrels, giving it a fruity taste and soft pink color.
Some brands use additives like pink grapefruit, fresh rose petals, pink peppercorns, and strawberry extract as an alternative to the casks, helping them achieve the cherished rosé sheen. 
This boldly innovative drink isn't only uniquely exotic but quite delicious too. It's made with natural dairy cream, hence the rich, creamy flavor. Also, it's the first such drink to pair cream with something besides Irish whiskey and remains the best-selling strawberry cream liqueur across the globe. 
While Tequila Rose contains tequila, the tequila is in minimal amounts, as the intention is to give the liqueur a subtle spirit flavor. The result? A sweet, silky-smooth, full-bodied strawberry cream paired with the refreshing, tangy taste of tequila. 
This quality drink is available in different flavors, such as the original strawberry cream, cocoa cream, and java cream. Whatever your preference – sweet, seductive, fun, or daring – the drink always hits the right note.
The brand leverages the nostalgia of a generation that recalls the first time they tried the drink and with whom. Additionally, it inspires a new generation of fans who adore the tasty pink spirit and the alluring black bottle.
The Difference Between Tequila Rose and Tequila
As already noted, Tequila Rose's main ingredient isn't tequila. The strawberry cream liqueur contains only 15% alcohol, while tequila is a distilled spirit with 40 to 50% alcohol. Another difference is how to consume either drink. 
While you can have Tequila Rose on its own as a chilled shot, you can also mix it with other drinks to make dessert cocktails. 
Conversely, tequila is best sipped as is. Thus, you can have your tequila straight up, chilled, or on the rocks. A common practice when taking tequila shots is to add salt and lime.
How To Use Tequila Rose
Tequila Rose lends itself to numerous uses. This versatile pink drink is easy to use and delivers irresistible results. Its flavor and texture make it an excellent component for sweet cocktails and an excellent replacement for cream in any drink. It's also perfect for individuals seeking a cream liqueur with minimal alcohol and a sweet berry flavor.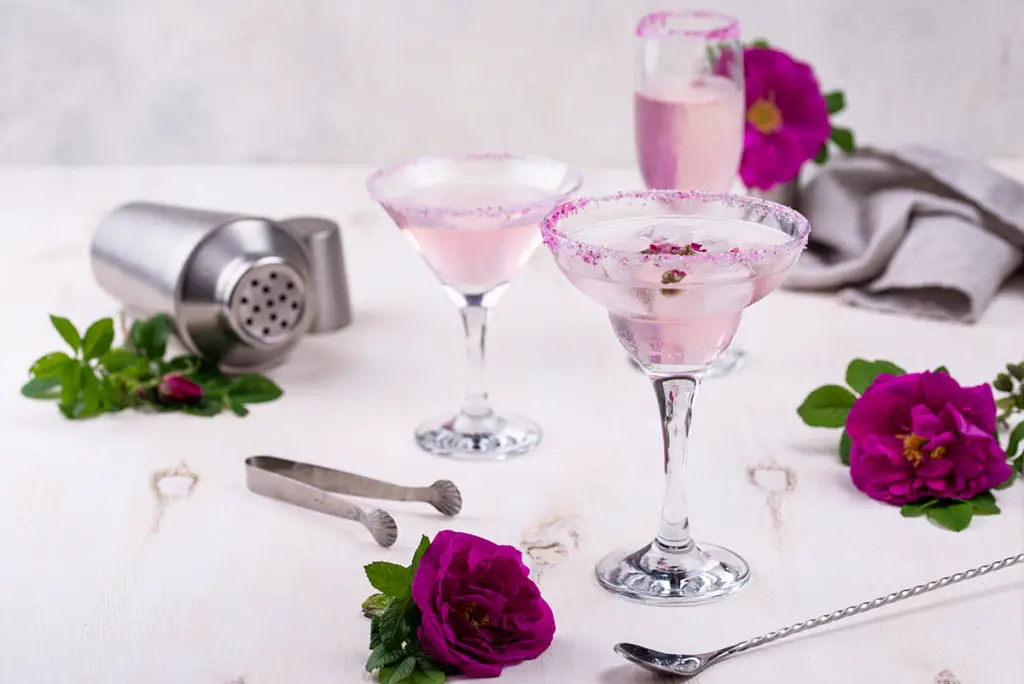 After opening your bottle, store it in the refrigerator to keep it fresh and give it a longer shelf life of up to 6 months. The cream liqueur is typically pink-colored and silky smooth when poured.
So how exactly do you serve this strawberry cream liqueur? Well, here are some of the fantastic ways you can put your favorite bottle of Tequila Rose to use:
Serve it over ice. You can enjoy Tequila Rose on its own. It tastes delicious served over crushed ice, but you could also add fresh strawberries for some extra pizzazz.
Add it to hot beverages. The strawberry cream liqueur makes an excellent addition to your hot cocoa or coffee — you can make a Tequila Rose latte! Add the cream liqueur to your mug of preferred beverage and spritz a dash of whipped cream on top. For extra flavor, grate some dark chocolate over the cream.
Mix it with your fruits. Tequila Rose blends exceptionally well with berries and fresh tropical fruits. These include strawberries, raspberries, blueberries, sweet melons, mangoes, kiwis, pawpaws, pineapples, and bananas. Blend your fruits along with crushed ice, add a dash of Tequila Rose, and enjoy the luxuriantly refreshing smoothie.
Use it to make dessert. Did you know that tequila makes delicious-tasting desserts? Add it to your muffin mix for a delicious strawberry flavor. You can also mix it with ice cream and blend to make an adult milkshake. Out of sauce? No worries, drizzle Tequila Rose over your brownies or ice cream for a fruity twist. You could also add a drizzle to your whipped cream and pour it over your cake or fruits for extra flavor.
Mix it with other creamy liqueurs or spirits. To make uplifting cocktails, you can mix Tequila Rose with other creamy liqueurs, brandy bases, or spirits. Add crushed ice, and remember to shake well. The baby pink hue of the strawberry cream liqueur will make your cocktails look even more glamorous. 
Here's a short but inspiring YouTube video showing you exactly how to use your Tequila Rose:
Fun Fact: Tequila Rose features a temperature-sensitive label. The silver roses on the bottle turn a brilliant pink when the liqueur is chilled to perfection.
Final Thoughts
Tequila Rose is a fun, refreshing drink that delivers a celebratory experience. A star ingredient in cocktails, adult milkshakes, cupcakes, and whipped pudding shots, the pink-hued cream liqueur is a firm favorite for people who enjoy an indulgent drink. 
So go ahead, get your Rose on by trying out some of these irresistible ways to serve this fine drink shared in this article. And don't forget to carry a bottle of Tequila Rose with you the next time you join your friends for a dinner party. The sexy drink also makes an exceptional gift!