Tequila and chasers are natural companions and a sign that the party has officially started. Most people think of tequila with a chaser as a simple tequila shot with salt and lime over the rim of the glass, but there's a lot more to it than that. 
Here are the 13 of the best tequila shots and chasers:
Tequila and grapefruit
Shot of tequila with lychee
Tequila and coffee
Mexico's samurais
Apocalypse
Slammer tequila
Fire in the prairies
Jello shot with a margarita
Mexico's flag
Whiskey shot of the three wise men
El Vocho 
Sangrita
A shot of tequila (straight)
There's a tequila chaser, mix, or shot for everyone and every occasion. Keep reading to learn the 13 best tequila chasers ever.
1. Paloma: Tequila and Grapefruit
Shaker & Spoon - We bring the bar to you! It's the perfect home happy hour🍸→ Get Your Drink Box
Tequila goes incredibly nicely with citrus in general. 
Oranges, lemons, and limes are among Mexico's most widely available fruits, making them popular mixers. The Paloma, the margarita's pastel pink sister, is equally as popular. The cocktail calls for grapefruit soda, although grapefruit juice and soda can alternatively be used. 
Blood orange, tangerine, and yuzu are some other citrus fruits to try.
2. Shot of Tequila With Lychee
The tequila shot with lychee is a fantastic example of how tequila shots can be milder than what you might think. This shot simply has only a few ingredients, and once you've tasted the sweetness of tequila and lychee, you'll find it difficult to stop.
The issue is that it's almost too delicious.
3. Tequila and Coffee
Espresso connoisseurs will like this plain shot. Combine cold espresso and coffee liqueur in a cocktail glass, then top with tequila.
The result is a caffeinated, tequila-soaked shooter that'll keep the party going late into the night. And you can customize the flavor with whatever coffee you have on hand.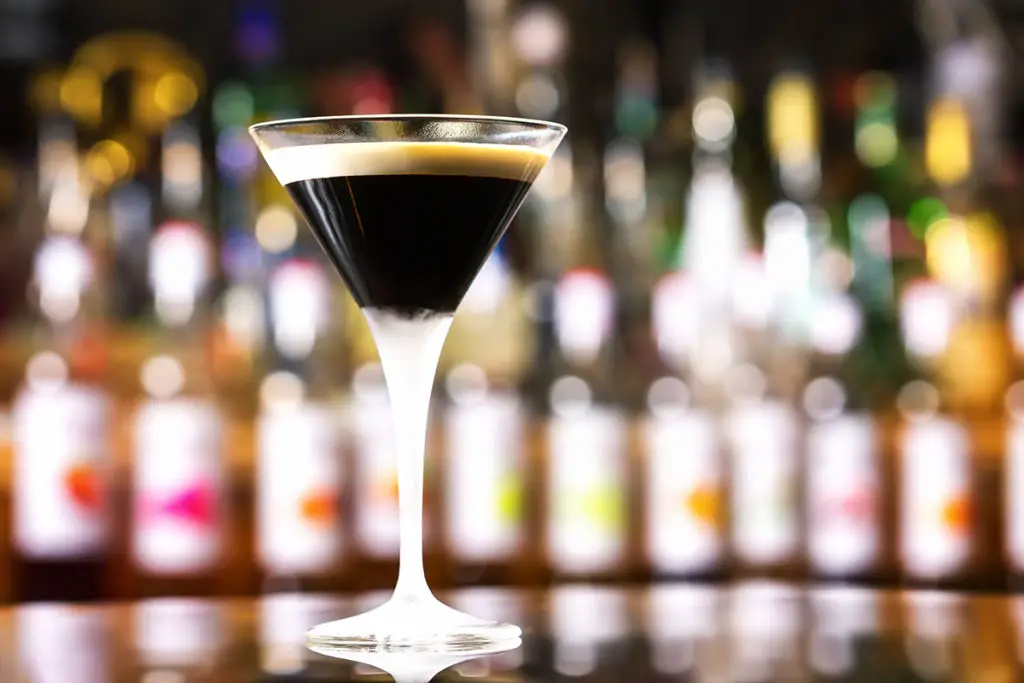 For example, if you have a caramel pecan flavored coffee, then you can add a little caramel syrup and your coffee liqueur for a unique flavored tequila.
4. Mexican Samurai
Another intriguing shooter is the Mexican Samurai, but this one is a little gentler. In fact, you'll most likely want to take your time with this one and sip it leisurely. 
To prepare this shooter, start by combining fresh and sour ingredients. In a cocktail shaker, combine your favorite tequila with Ty Ku, which is a green-hued fruit liqueur. Strain it, take a shot, and enjoy the different flavor profile.
5. Apocalypse Tequila Shooter
If you want to drink something nostalgic, try the Apocalypse shooter named after the movie "Apocalypse Now." It's created with dry vermouth, tequila, and Irish cream, and it's surprisingly good.
Take a risk and try this one-of-a-kind pairing. This tequila chaser is great for parties, and your friends will come back again and again for this drink.
6. Tequila Slammer (aka Tequila Popper)
With this tequila shot, your clothing might become a little messy. Maybe not, but there's a good possibility you'll spill some tequila slammer while you're drinking it.
Ginger ale and tequila are the only ingredients in this shooter. Poured 50/50 into a shot glass.
Cover the top of the glass with your hand and slam the bottom of the shot glass down on a table and watch the ginger ale bubble up. The small bubbly explosion created definitely adds to the fun of this drink.
It's advisable to get the tequila slammer down swiftly and keep some towels handy.
7. Prairie Fire Tequila Shot
How would you like a dash of Tabasco in your tequila? If that's the case, prairie fire is the shot for you.
If you keep the spicy sauce minimal, this is a great way to add a chaser right into your shot and give it a blazing kick. However, if you go too far, you may lose your ability to taste for a long time.
For the less adventurous, you might want to try a lighter spice in your tequila.
8. Jello Shot With a Margarita
A well-made margarita has its place, but there are times when a margarita jello shot is far more amusing. This jello chaser recipe is incredibly easy to make, combining all of the best aspects of the shots into a wobbly shooter. 
You can also play with it, so bring out your inner mad scientist and be creative at the bar.
9. Mexican Flag Tequila Shot
With this shot, you'll need to brush up on your bartender skills and master the art of layering beverages. This simple shot's designed to look like the Mexican flag, with layers of grenadine, tequila, and crème de menthe.
The few components it calls for are simple to float, making it great for first-time tequila chaser producers, and the flavor is unique, to say the least.
10. Three Wise Men Whiskey Shot With Tequila
"Three wise men" is a drink consisting of three different kinds of whiskey and is named after the "three wise men" of the bartending world:
Jim Beam
Johnnie Walker
Jack Daniel 
This trio of whiskeys is a powerful shot, and things get even crazier when Jose Cuervo arrives to make it a "Mexican Three Wise Men." Enjoy your "travel" to Mexico, and don't forget to unwind when you get there.
11. El Vocho Tequila Shooter
The El Vocho shooter, inspired by sangria, follows a completely different route. It'll take a bit more effort, but it'll be well worth it.
In a blender, add pineapple juice, cilantro, and mint to make a green mix that tastes like a fresh kale smoothie. Add jalapeno and a shot of straight tequila, then sit back and enjoy the ride.
12. Sangrita: The Mexican Bloody Mary with Tequila
In line with tradition, it's always fun to revisit the double-banger known as Sangrita. The spicy tomato drink may have appealed to you, but it's an Americanized version, and the original is arguably superior.
A true sangrita keeps its spiciness and demands the addition of a post-tequila chaser. 
However, it's made with orange juice and grenadine, as well as a dash or two of spicy sauce. It's a lot of fun and an unforgettable experience.
13. A Shot of Tequila (Straight)
The classic tequila shot involves three actions: lick, drink, suck.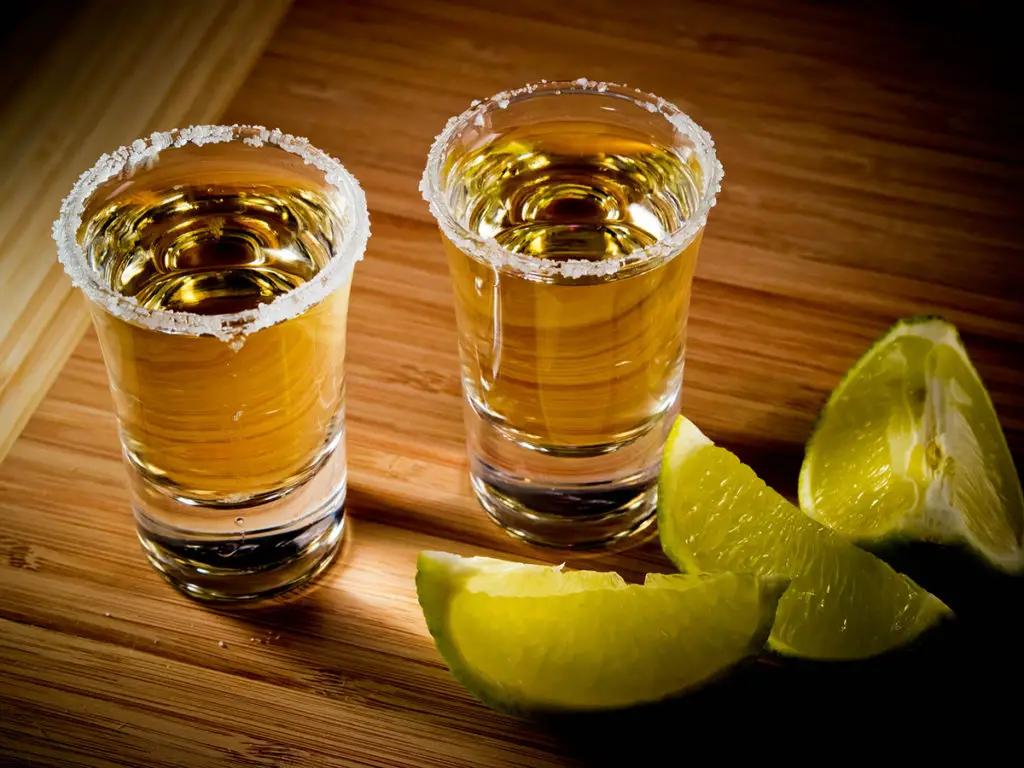 While it's a fun way to sip tequila, there's a reason behind it. The salt helps to alleviate the burn while the lime adds flavor.
The traditional tequila shot has improved as well. There's no reason to keep filling shot glasses with gold tequila. Instead of lime and salt, try a 100% blue Weber agave tequila or one of the matured varieties. You can also decorate the shot glass with strange candies or salt. 
Have fun and try a unique twist on a traditional tequila shot.
Final Thoughts
Making tequila chasers is a fun and inexpensive way to liven any party but it's important that you remember to drink in moderation.