A fast way to ruin a good beer is to put it into a cheap cup. Beer and the great outdoors are almost perfect partners. Unfortunately, often if you want to enjoy a good craft beer in the sun, you have to put up with a cheap plastic cup.
If you've ever accidentally grasped a plastic cup too hard and lost half the beer over your hand, you'll know exactly what makes these cups so terrible. Craft beer deserves the heft and hold of proper glassware, not flimsy and breakable plastic.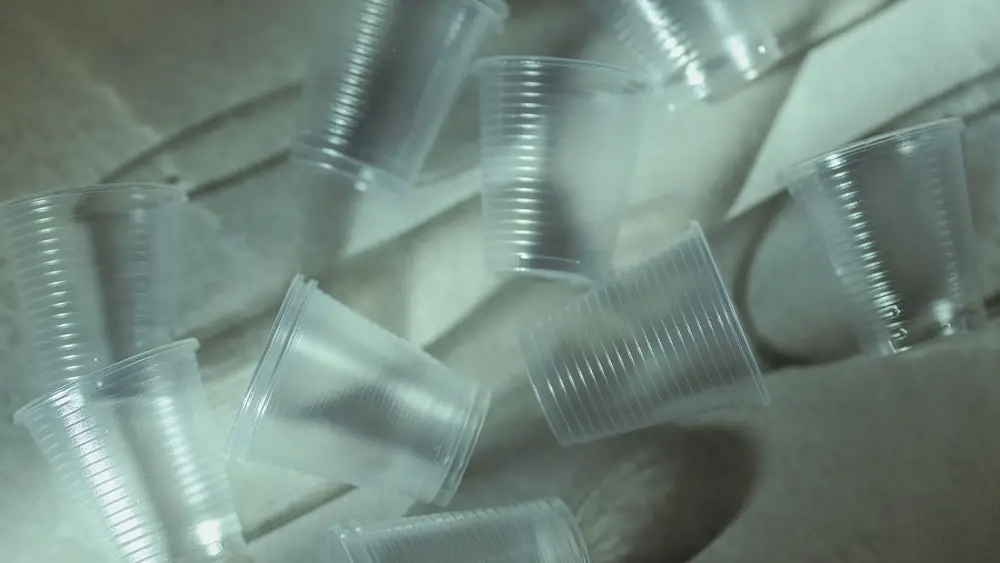 BEER DROP: Boxes of beer from Award-winning microbreweries → Join The Club
B Cups have aimed to create a cup that's the best of both worlds. With the weight of a good glass, but none of the fragility, these plastic cups should be the answer for outdoor beer drinking.
They even come in different designs, shaped to suit the unique qualities of various drinks. Read on to find out if they live up to the promise.
All About B Cups
The B Cups were created by Fermented Reality for outdoor beer drinking enthusiasts. They're plastic cups, designed to be washed and reused.
At this point, you may be wondering exactly what the big deal is. Plastic cups have been around for a very long time, and we've probably all clutched one in our hands at some point or the other. From festivals to camping trips to college parties, plastic cups are all over the place.
But the problem with these party style plastic cups is that they just aren't any good. They're designed to hold cheap beer on warm days. They don't enhance the experience, and craft beer drinkers should demand more from their glassware.
B Cups are made from heavy-gauge, BPA and BPS-free plastic. They're light but rigid, transparent but shatterproof, and safe to use in the dishwasher. Essentially, they're as close as you can get to glass, without being glass. 
Plastic cups tend to be fairly standard in design – after all, they're primarily meant to hold whatever liquid is around. B Cups, on the other hand, have 4 different designs specifically shaped to enhance a variety of beer.
There's the IPA, the Stout, the Lager, and the Funk. The different shapes enhance the unique textures, weights, and aromas of each drink.
B Cups intend to be the right choice for all your outdoor drinking, and the designs mean you don't have to compromise. Perfect for the craft beer enthusiast with an extensive palate.
B Cups Review – How does it feel to use the IPA cup?
If you're anything like me, you have a lot of glasses. Some are from breweries, some are souvenirs, and some were just designs that seemed right. And if you're anything like me, you'll know that even the best glass isn't right every time. 
Which is to say, I have a glass that I prefer to use for my IPAs (Amazon), and one that I use for my lagers, and a completely different one I use for stout (Amazon). So I was somewhere between excited and skeptical to use the B Cups IPA cup.
Excited because anything is better than a cheap plastic party cup. And skeptical because how could something made of plastic ever compare?
The first thought on opening the box is immediately good, because the cups come stacked. Being able to stack cups saves room in the cupboard, and it's easier to take them away with you. My second thoughts were also good, because the cups really are completely clear.
Thick plastic cups do have a tendency to be translucent, if not opaque. This is fine, but one of the pleasures of craft beer drinking is seeing the drink in the glass. I couldn't get over the quality of appearance in each B Cup.
Take them out of the box, and you can feel the weight compared to a plastic cup. They don't have quite the heft of a real glass, but they're certainly heavier than something like a red Solo cup. They flex in the hand when squeezed, but don't bend. It feels sturdy for regular use.
But this is an IPA glass, so the most important question is: how does drinking an IPA from a B Cup compare?
I'd been keeping an IPA in the refrigerator in anticipation of this moment, and waited until the sun was at the perfect point in the afternoon sky – as you can tell, this is a very thorough review.
The IPA poured in very nicely. The constrictions on the base agitated and activated the CO2, leading up to the tapered mouth that concentrates the aroma. I was hoping for a decent head, and the design of the B Cup definitely delivers on that front.
The curved design of the base also made the cup very easy to grip in the hand, and it felt secure the entire time. I never worried that one errant squeeze would slosh half the ale over my hand. Thanks to the clear construction, I could see the golden hue of my chosen IPA.
Drinking from it at first felt slightly strange. There's quite a pronounced lip, which took some time to get used to. Also, the cup lacked the chill that you would expect from real glass. When I'm drinking a frosted beer on a hot day, I like to be able to feel the cold.
The B Cup deadened this effect slightly.
But these are minor problems. For the most part, drinking from the B Cup was a really enjoyable experience. The aromas of the IPA were well concentrated, which made it a top level drinking experience.
The cup felt good in my hand – solid enough that I didn't have to worry about every movement. And when I was done, it was as simple as throwing it in the dishwasher.
Of course, the best way to have tested it would have been an IPA in a B Cup, an IPA in my Spiegelau glass, and one in a red plastic cup. Sadly, I couldn't quite justify 3 IPAs in an afternoon, even if it was for review purposes. 
Are B Cups worth buying?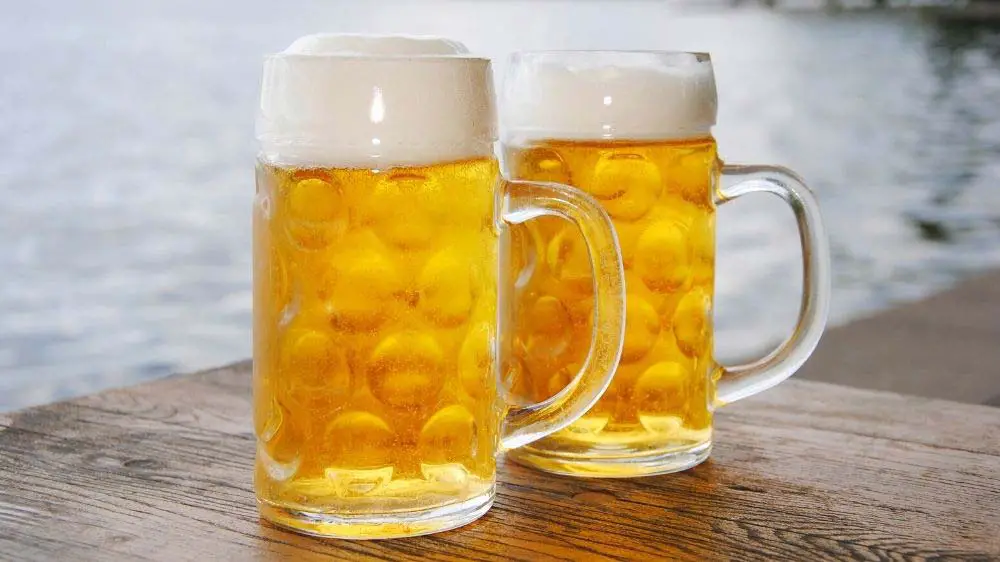 The B Cup can't compare to drinking from a real glass, but that isn't what you should be comparing it to. This is far and away a better experience than a plastic party cup, and your craft beer will thank you for it.
The B Cup has a decent weight and a well-designed shape. A craft beer can really bloom into its full potential in a plastic cup like this. There are a few downsides – it can scratch, the temperature transfer isn't there, and the lip feels odd at first.
However, these all pale in comparison to the positives.
In terms of price, the B Cup isn't that bad. Yes, it's more expensive than a standard pack of party cups. But because it's reusable, it will last for so much longer than a cheap cup. Also, the extra cost is definitely worth it when your expensive craft beer gets to release its full potential.
If you enjoy drinking beer outside, then the B Cup is a must-buy. It's ideal for camping trips and hiking trips, where it can slide easily into a bag without getting crushed.
If you like to throw barbecues, the B Cup is just perfect for showing off how your carefully chosen IPA pairs with your impeccable grilling skills.
Or if you just don't want to risk the good glassware on a couple of careless guests (we all know the type). And if you've ever gone tailgating, then the B Cup just might be your new best friend. 
Honestly, the sturdy design means these are great for keeping in your car, or packing into a bag. No one can ever be sure of when the next craft beer opportunity will pop up, so it's always best to be prepared.
Where to Buy a B Cup
If you're thinking of buying a B Cup (and you really, really should be), then there are a few places to buy.
Amazon stocks the full range of B Cups.
Or, have a look on the Fermented Reality website. They have the cups for sale, as well as some information about the brand.
Final Thoughts
The B Cups aren't a perfect replacement for glassware, but they manage to get pretty close. If you have a favorite glass, then you understand being reluctant to take it to risky places – even if that means your own backyard.
However, a flimsy plastic cup is rarely worth drinking from. The B Cup represents pretty much the ideal middle ground.
With the sturdy frame of glassware, but the shatter proofing of plastic, B Cups are fantastic for outdoor use. They manage to hit almost every one of the senses: they look good, they feel good, and the drink smells and tastes good.
This is as close to the all around ideal drinking experience as you're likely to get with a plastic cup, and for that, the B Cup really is worth buying.