Making wine at home is a relatively simple task that only requires a few ingredients and a bit of patience. You might well be able to produce wine that is fit for consumption and decide to sell it. Selling homemade wine might seem like a relatively harmless idea, but there are a few hoops you will have to jump through, especially if you want to start your own business.
Here's how to make & sell your homemade wine legally:
Understand how much wine you can make without a license.
Ensure you have the correct permits you need.
Learn how to sell your homemade wine legally. 
Making and selling your homemade wine may seem like an exciting venture, but before you start, you'll need to make sure you have ticked off all the boxes to ensure that you are doing it legally. In the rest of this article, I will go through all the steps above in detail to know where to start.
1. Understand How Much Wine You Can Make Without a License
The truth is, it is entirely acceptable and legal to brew your own wine at home without the need for a license, as long as it is only for personal consumption.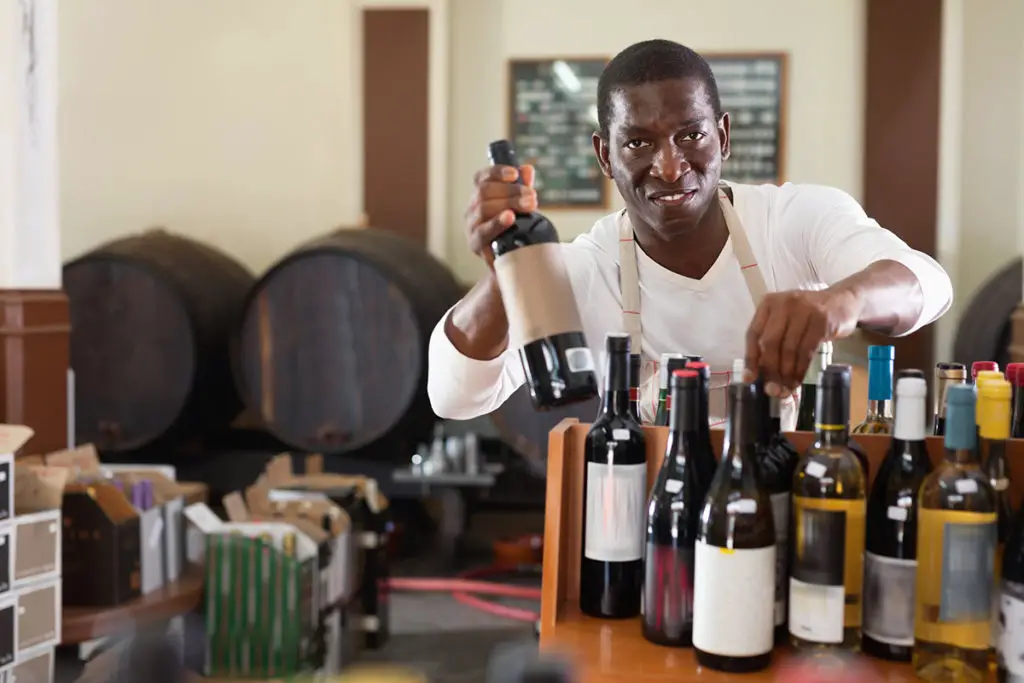 Gold Medal Wine Club - Boutique, award-winning wines delivered monthly! → Choose Your Wines
Here are some of the rules you will have to follow if you want to make wine at home without a license:
You are allowed to make up 100 gallons (378.54 liters) of wine per calendar year if you live alone. If there are 2 or more adults who reside in the same home, you can make up to 200 gallons (757.08 liters) overall. 
Once you go over this limit, you will need a license to produce more wine. However, 100 gallons (378.54 liters) per year is quite a large amount of wine for one person to make in their own home for personal consumption. 
If you have made wine and want to share it with your friends and family, this is perfectly legal. As long as you are not selling it for a profit, and it is taking place within your home, you do not need to have permission for this.
You can participate in competitions, exhibitions, and organized events without a license. As long as the event hosts have a special events license from the Alcoholic Beverage Control Board, you can move the wine from place to place. You cannot move it for any other purpose.
In Alabama, if you have committed a felony that still exists on your record, you are not permitted to brew any alcohol in your home. Aside from this, pretty much anyone can make their own wine at home.
2. Ensure You Have the Correct Permits You Need
If you've made your own wine at home, and you think it's a winner, it might be time to think about selling it. Getting a license might seem like a laborious process, but it is worth it in the end if you want to sell your homemade wine for a profit.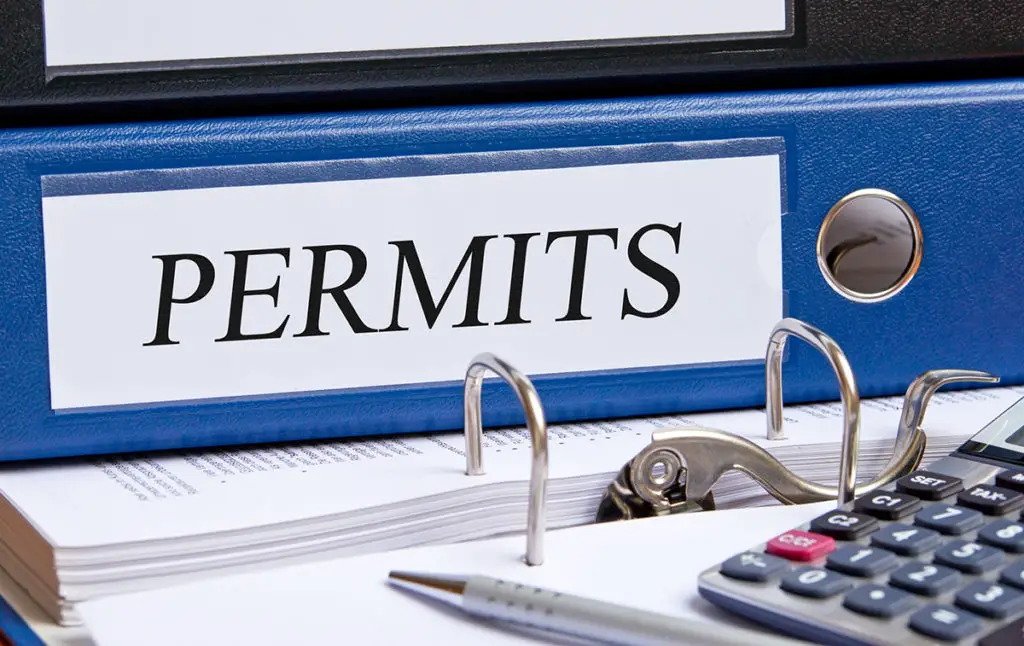 In many cases, the licensing process takes time to complete and can get quite complex. 
Depending on which state you call home, some rules and regulations differ slightly, and the procedure might look a bit different if you live in a dry state or county.
You Will Need To Get a License From TTB Licensing
Getting approval from TTB Licensing (Alcohol, Tobacco, Tax, and Trade Bureau) is the first and most crucial step in the journey to selling your homemade wine. 
Their authorization is concerned with making sure that you pay the relevant tax associated with any sales you might make in the future while regulating any wine sellers that operate in the United States.
They are interested in the following elements:
What is your proposed business structure?
Do you want to sell in your own state or ship online to other states?
Do you have all the relevant documents?
Relevant documents often include a blueprint of your proposed wine business location, any property records that prove ownership or a lease agreement, and a wine bond. The process is relatively simple, as you just need to register on the TTB website and follow the free tutorial provided for you. 
For a winemaking and selling business, your business type would most likely be "Winery/Taxpaid Wine Bottling House".
Get Approval From the Food & Drug Administration (FDA) 
To consolidate your application with the TTB, you must also get approval to sell your homemade wine to the public.
Getting FDA approval is required because they want to ensure the safety of the beverage you produce for public consumption. You can make an application with any supporting documents with them, and then you must wait for authorization before creating and selling any wine you make.
You can register online for free and follow the steps to get FDA approval while waiting for your TTB application to be processed. It is recommended that you do this while waiting, as both applications can take a lot of time to be processed. 
Final Thoughts on Permits and Licenses
Remember that this information is not conclusive, and each state may have its own laws on which permits might be necessary to sell your homemade wine. 
If you violate state federal law, you will find that your business will be shut down, and you may be liable to pay a penalty. It is much better to go through the motions and complete every step necessary to avoid problems in the future.
3. Learn How To Market Your Homemade Wine
Once you have navigated the complex world of permits and licenses and have everything you need to start making and selling your wine, you should start advertising your brand-new business.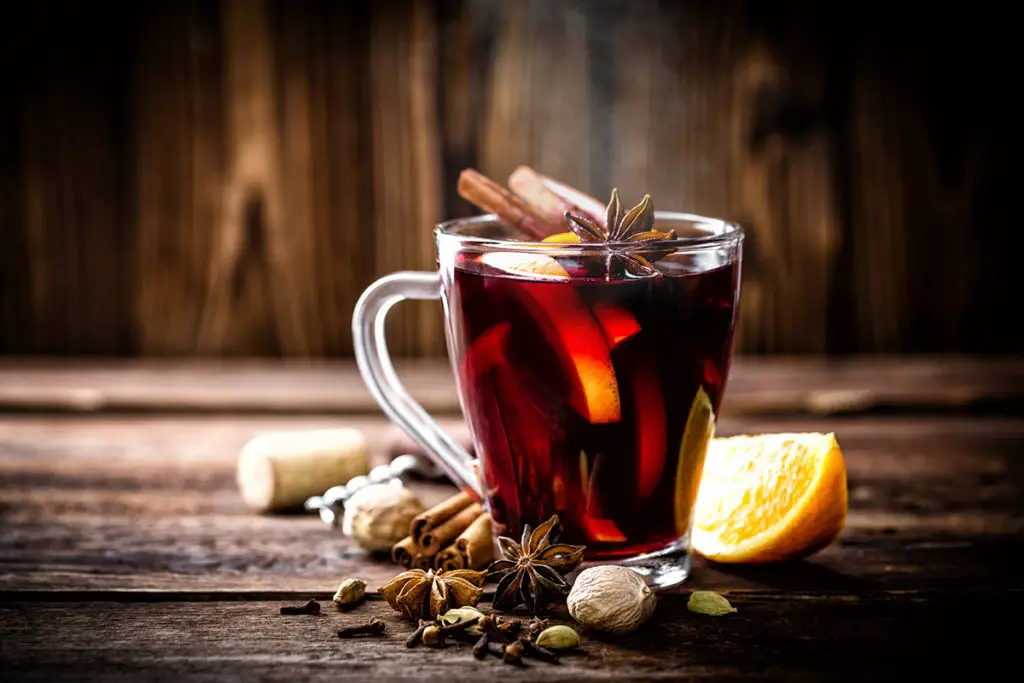 Here are a few suggestions to give you a head start on where to sell your homemade wine:
Use a combination of sources to start selling your wine. Social media, peer-to-peer support networks, and perhaps even a website of your own can all help you with your marketing strategy.
Wine forums are a great way to spread the word. Wine Berserkers is an excellent platform designed for those who love wine, and you may even find advice for newcomers on the wine-selling scene.
Find a third-party retailer who would be willing to sell your wine for you. While they may take a cut of any profits you make, it is an excellent shortcut for those who find permit applications daunting.
Finally, do not try to sell wine on Craigslist or eBay. It is illegal to sell wine on Craigslist in all circumstances, and you cannot sell on eBay except for specific, pre-approved cases. It is a better idea to start on forums or social media.
Conclusion
While it may take some time and effort to start legally making and selling homemade wine, it could be a very profitable business once you have all the licenses and permits out of the way. 
Making wine is a relatively inexpensive enterprise, so selling it is a great way to make extra money.