Wine goes with everything. It has so much variety that you can find a wine for literally any flavor or spice profile. Even dishes that you may not think pair with wine, such as chili, go exceptionally well if you know how to pair them.
Here are 6 best wines that you should pair with your next bowl of chili:
Malbec
Rioja Crianza
Crianza Carménère
Moscato
Riesling
Rosé
This article will tell you more about these types of wines and each of their flavor profiles. I'll also tell you why you should consider pouring yourself a glass of wine the next time you eat a hot bowl of chili for lunch or dinner!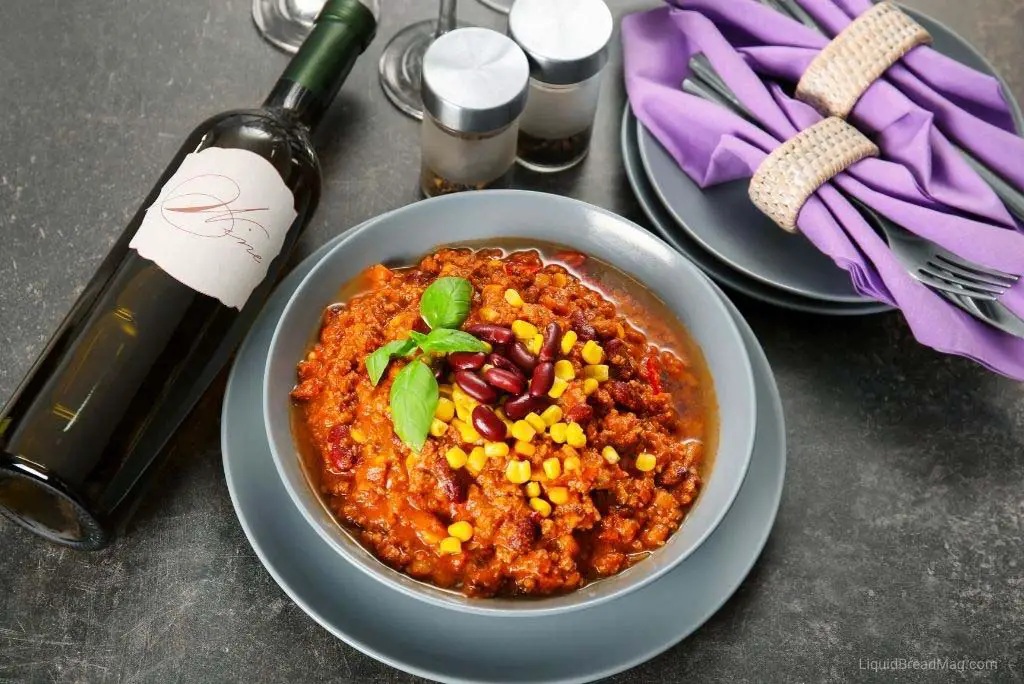 Gold Medal Wine Club - Boutique, award-winning wines delivered monthly! → Choose Your Wines
1. Malbec
Malbec is a bold red wine with a lot of dark berry flavors, including::
Black cherry
Plum
Raspberry
Blackberry
Blueberry
Pomegranate
Raisin
This wine has medium acidity and medium tannin levels. It's also best to serve it slightly cool. Additionally, Malbec doesn't have a long finish like some other red wines, which means the flavor won't linger in your mouth, possibly interfering with your next bite.
Malbec comes from both Argentina and France, though with vastly different flavors. The Argentinian variety consists of more fruit-forward flavors, while the French wine contains more of the grape's tart currant and savory bitterness.
Why It Works
Malbecs go well with beef and pork, making them a great wine to pair with a meaty chili. They also go well with earthy and smoky flavors such as cumin, black pepper, garlic, and barbeque sauce.
Malbec also pairs well with mushrooms, bell peppers, onions, lentils, and black beans if you want extra vegetables in your chili. If your chili has any of these classic ingredients, you can't go wrong with a glass of Malbec on the side!
2. Rioja Crianza
Rioja Crianza is a medium-full-bodied red wine with medium-high tannin levels and acidity. The term "Crianza" means it's aged for about two years and is typically aged in used oak, so the oak flavor isn't as strong as some other reds. Wine from Rioja is made from Tempranillo grapes and includes flavors of cherry, plum, vanilla, leather, and dill.
This wine comes from the Rioja region of Spain. This region has three sections in which wines with different qualities are produced:
Rioja Oriental
Rioja Alta
Rioja Alavesa
Why It Works
Rioja wines from the Rioja Alta and Rioja Alavesa sections pair well with high-fat meats and red sauces, making them perfect for a classic tomato-based, meat-filled chili. Wines from the Oriental region go nicely with spicier food and are an ideal match for a traditional chili con carne.
Rioja wine also goes well with various vegetables like mushrooms, red peppers, and exotic and aromatic spices. These flavor pairings make the Rioja an excellent choice for your next bowl of chili.
3. Crianza Carménère
Carménère is a medium-bodied red wine with medium tannin levels and acidity. Its flavor profile includes raspberry, black plum, bell pepper, paprika, and vanilla.
This wine has an intense, deep red color and an earthy aroma with notes of red fruit and spices. Though Carménère now comes almost exclusively from Chile, it originated in the Bordeaux region of France.
Why It Works
Carménère pairs well with chili because of its peppercorn-like flavors. It goes well with beef, chicken, and pork, as well as savory and cumin-spiced dishes. If you like your chili a little hearty with a bit of a kick, the Carménère is worth looking at to round out your meal!
4. Moscato
So, we've established that medium-full body reds are a great choice for your favorite chili, but what about white wines? As a good rule of thumb, the spicier your chili is, the sweeter your wine should be. Well, nothing says sweet like a glass of Moscato!
Moscato is a sweet white wine with flavors of Meyer lemon, mandarin orange, pear, orange blossom, and honeysuckle. This wine comes in a variety of styles such as:
Sparkling.
Semi-sparkling.
Still.
Pink.
Red.
Dessert wine.
Why It Works
If you're looking for a sweet wine to balance out the heat of your chili, you can't go wrong with a glass of Moscato.
This wine goes well with chicken, pork tenderloin, and even barbeque. It pairs wonderfully with common chili spices like chili peppers, cayenne pepper, cardamom, and cinnamon. It also goes well with vegetables like carrots, red bell peppers, and yellow bell peppers.
5. Riesling
If you like your chili with a bit of spice, you should also consider pairing it with a delicious Riesling!
Riesling is an aromatic, light-bodied white wine that's high in acidity and known for its floral aromas. Riesling wines can range from very dry to really sweet, so you should easily find one to fit perfectly with any chili you make.
Why It Works
The range of the Riesling makes it perfect for any dish, including a hot bowl of chili. The off-dry variety goes very well with spicier foods and aromatic spices. This wine is also excellent when paired with pork or bacon.
If you're looking for a white wine that can carry you from dinner to dessert with this meal, Riesling is a great contender!
6. Rosé
If you can't quite decide whether you want a red or white wine, why not meet in the middle and go for a Rosé? Rosé is a pink wine that has flavors of strawberry, honeydew melon, rose petal, citrus zest, and rhubarb.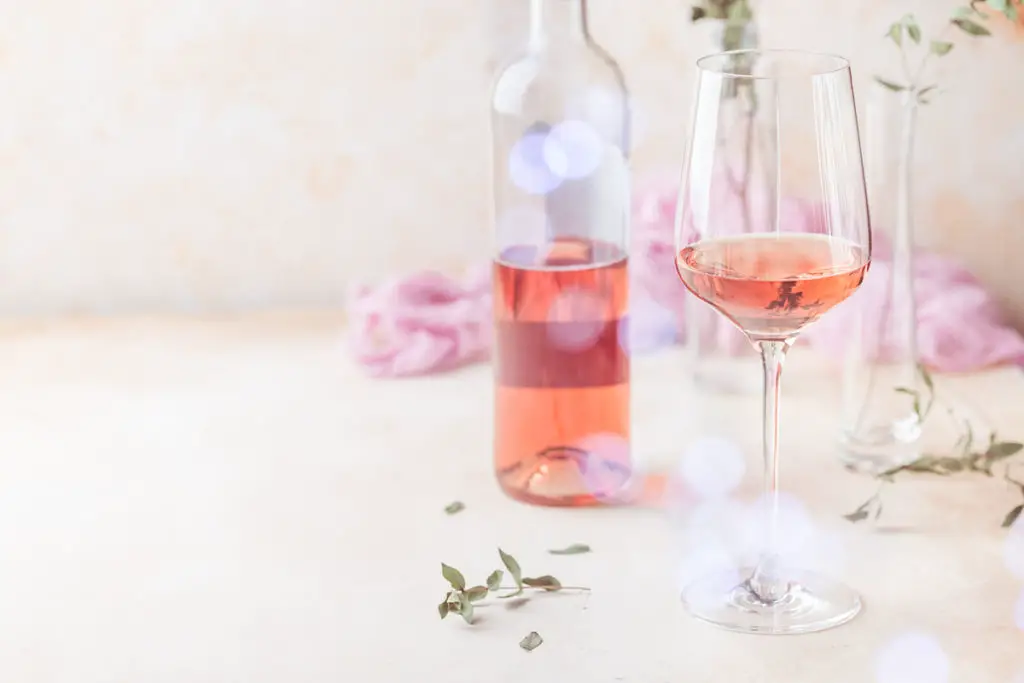 There are multiple ways to make Rosé, and the wine comes in four different varieties:
Garnacha.
Pinot Noir.
Sangiovese.
Syrah Blend.
Why It Works
Though all Rosé varieties are worth trying, the best one to pair with your chili is the Garnacha. Garnacha Rosé comes primarily from Spain and Southern France and has watermelon candy, beeswax, cucumber, and lemonade flavors. It has a sweet taste with a slight finish of acidity and pairs perfectly with aromatic spices, tomato, and red pepper. It's sure to go great with any chili dish!